Available Dates:
Duration: 6 nights / 7 days
Cost: Group Package – Double occupancy
Itinerary
Day-1 Arrive Seattle
Our guide will meet you by Seattle International Airport and then commerce right into a Seattle city tour exploring all the city has to offer.
Seattle city tour:
Boeing factory field tour
University of Washington
Seattle center & space needle
Pikes Place Market (Free time)
Dinner (on your own) in Pikes place market
Overnight Seattle
Day-2 Seattle-Cannon Beach, OR
9am Depart Seattle for Astoria, OR
Astoria is a city of 10,000 people on the Columbia River, just a few miles from the Pacific Ocean. It is surrounded by the beauty of the forest, mountains, three rivers and the sea.
Free time for lunch and shopping in Astoria. After lunch, we will visit the Astoria Column and an optional afternoon visit the Maritime Museum to learn why the mouth of the Columbia is called the "Graveyard of the Pacific" and ideal training location for the US Coastguard.
Cannon Beach for free time to enjoy this "Carmel CA" like town and walk the beach. Cannon Beach is a quaint little beach town with shops, art galleries, restaurants and candy shops for fresh made salt water taffy.
Visit Haystack Rock, a designated Marine Sanctuary & Wildlife Refuge
Overnight Cannon Beach, OR
Day3 Cannon Beach-Eugene, OR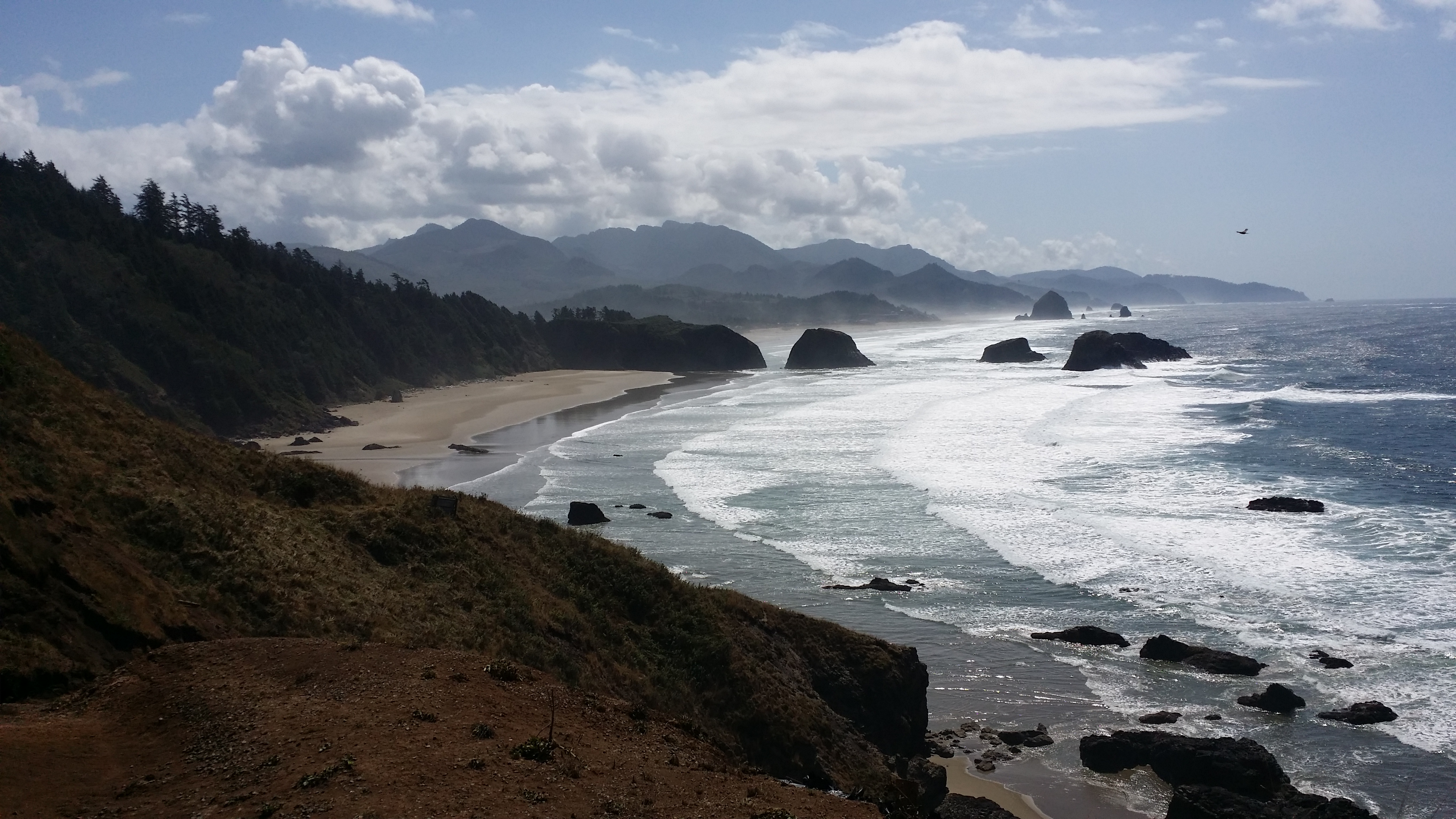 9am Depart Cannon Beach and drive south along Coast Highway 101, we will see dramatic cliff side views of the beautiful Pacific Ocean.
Stop at the Tillamook Cheese Factory for sampling and a self-guided tour.
Continue driving south along the coast, we will visit our 1st Oregon Coast Lighthouse, Yaquina Head Outstanding Natural Area. Then enjoy lunch in one of the numerous restaurants along the Old Town Newport waterfront bay.
We will stop by Sea Lion Caves  which is  a cavernous sea cave adopted by a herd of Steller sea lions, some years numbering as many as 400. You will see the stunning ocean views from the outside paths and viewing platforms. You can also shop in Gift and snack shop.
Nexr Stop is one more of Oregon's dramatic Lighthouses, Heceta Head, known as Oregon's most photographed lighthouse.
After arrival in Eugene, free time to walk around and enjoy dinner at 5thStreet Public Market
Overnight Eugene, OR
Day4 Eugene-Salem, OR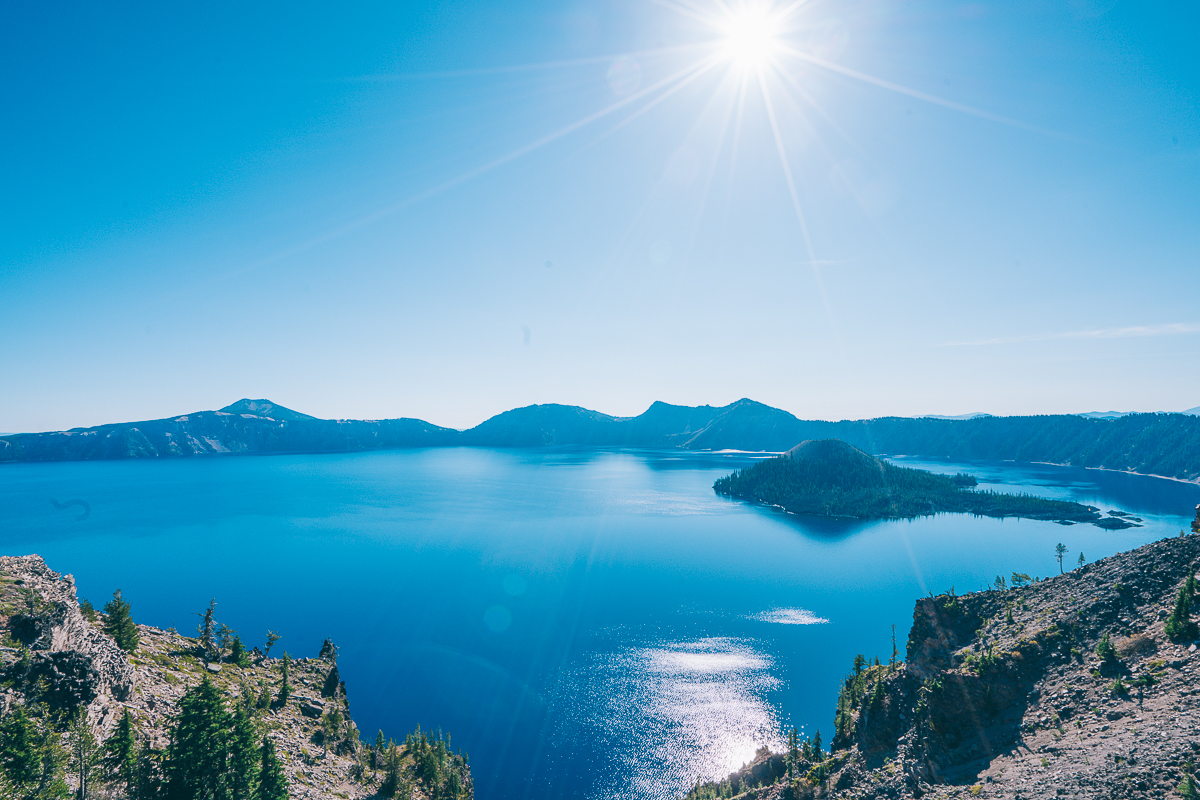 7:30am Depart Eugene for Crater Lake National Park
Get ready to take in one of the most beautiful natural wonders of the world: Oregon's only National Park, Crater Lake. Located about two and a half hours away from Sunriver, even seasoned travelers gasp at the twenty-mile circle of cliffs, tinted in subtle shades and fringed with hemlock, fir, and pine surrounding the lake of indescribable blue. At 1,943 feet deep, Crater Lake is the deepest lake in the United States and one of the ten deepest in the world. With its sheer cliffs, two picturesque islands, and its violent volcanic past, Crater Lake is like no place on earth. It truly is a 'see it to believe it' destination, with stunning scenery any time of year. Crater Lake National Park is host to a diverse array of activities. While enjoying the natural scenic wonders, you can hike in old growth forests, participate in a variety of interpretive activities, or even cross- country ski during the snow season.
2:30pm Depart Crater Lake for Woodburn outlets
6pm shop in the outlet
The largest outlet center in the Pacific Northwest with over 85 stores representing big name brands. Shoppers will enjoy the skylight-covered walkways and attractive Northwest architecture and landscaping.
Overnight Salem
Day5 Salem-Columbia River Gorge- Mt. Hood- Portland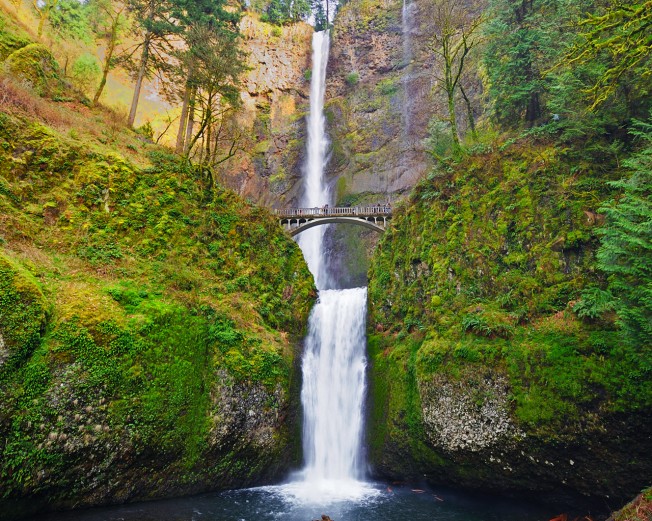 8:30am: Depart Salem for Columbia River Gorge
The number #1 attraction in Portland area… Multnomah Falls & Gorge Waterfall Tour. The great ice age Lake Missoula Flood left scars literally from Montana to the Pacific Ocean. Take photographs as we explore the waterfalls. Our tour guides will share research uncovering the effects of the Lake Missoula Flood in Northwest Oregon and Southwest Washington. This catastrophic flood propelled over 500 cubic miles of water, ice, rock and mud across eastern Washington, scouring the Columbia River Gorge, and covering the Willamette Valley with up to 400 feet of water and left gravel bars a mile wide and hundreds of feet high. In addition, our guides will show you many of the signs still visible today.
National Historic Landmark: Bonneville Dam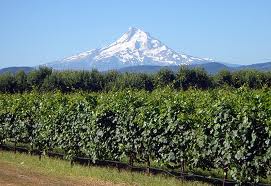 Then, we continue driving east farther up the river to the town of Hood River, where breathtaking natural beauty and high winds create a paradise for windsurfers, kite boarders and sightseers. Your tour guide will tell you about the history of the land and the region's culture, giving you an understanding of how this incredible landscape was shaped many years ago.
For lunch you will have a selection of places to choose from in Hood River with views of Mt Hood and Mt Adams. You will have the opportunity to visit many of the boutique shops and wine tasting rooms in Hood River.There are two wine tasting rooms we highly recommend stopping by to visit: Naked Winery Tasting Room and Springdale Tasting Room.
Mt. Hood (Timberline Lodge)
At 11,249 feet, the glacier-clad Mt. Hood is Oregon's tallest peak and the 4th highest in the Cascade Range. Waterfalls, wildlife, wild flowers, trails, Timberline Lodge…the mountain is beloved for its beauty and recreational opportunities.
Overnight Portland
Day6 (1-7-2016)
After breakfast, we will show you the city of Portland: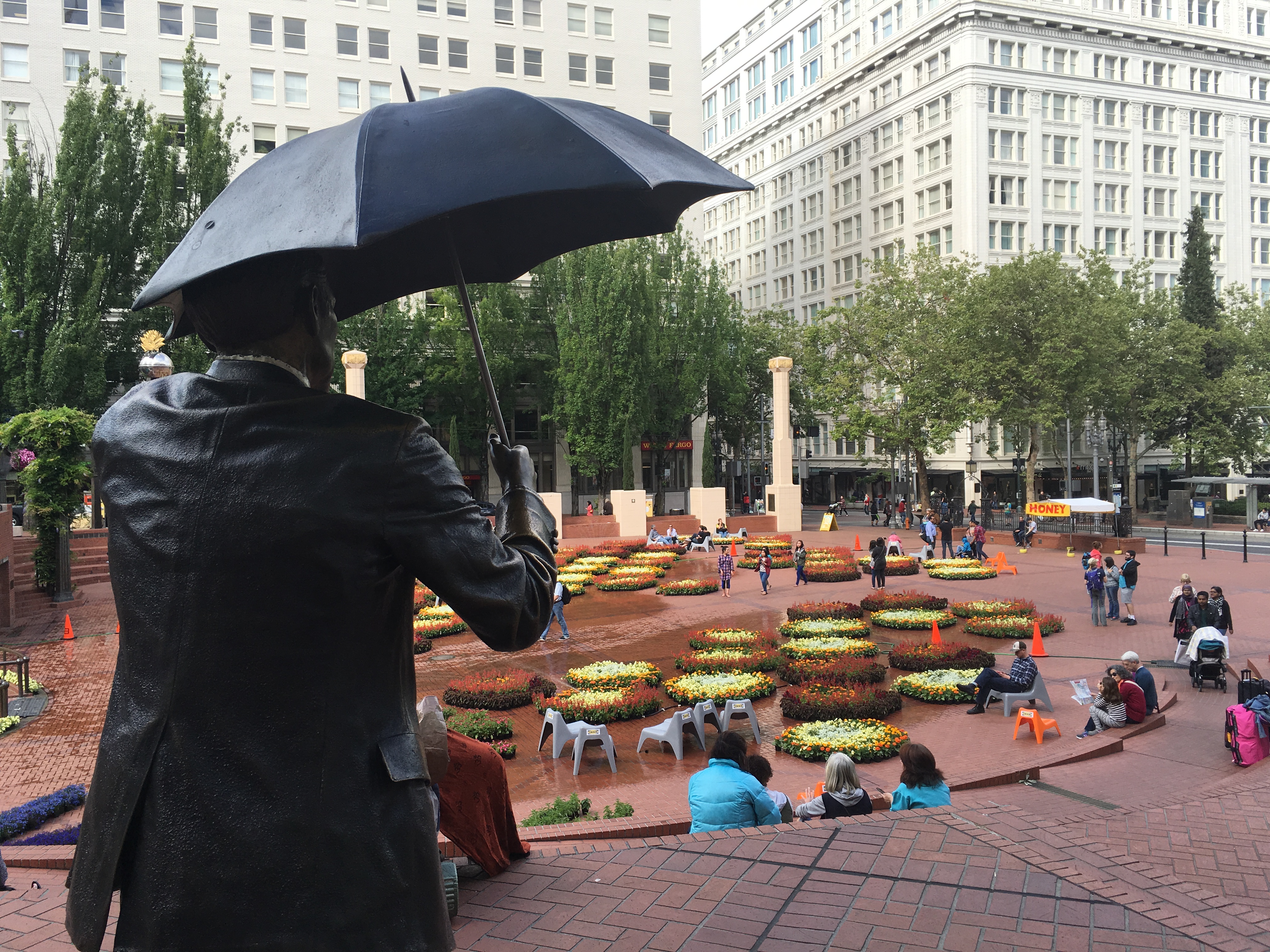 Downtown Portland:
Enjoy the sites of Pioneer Square and learn about the great diversity found in Portland's downtown area, the historical importance it has played in the state's history and the fast-growing culture that exists in the City of Portland.
Portland Food Carts: Whether your tastes run from Greek gyros, Vietnamese Pho, Indian curries, Polish sausages, to Moroccan tagines, you can whet your appetite at Portland Food Carts all over town.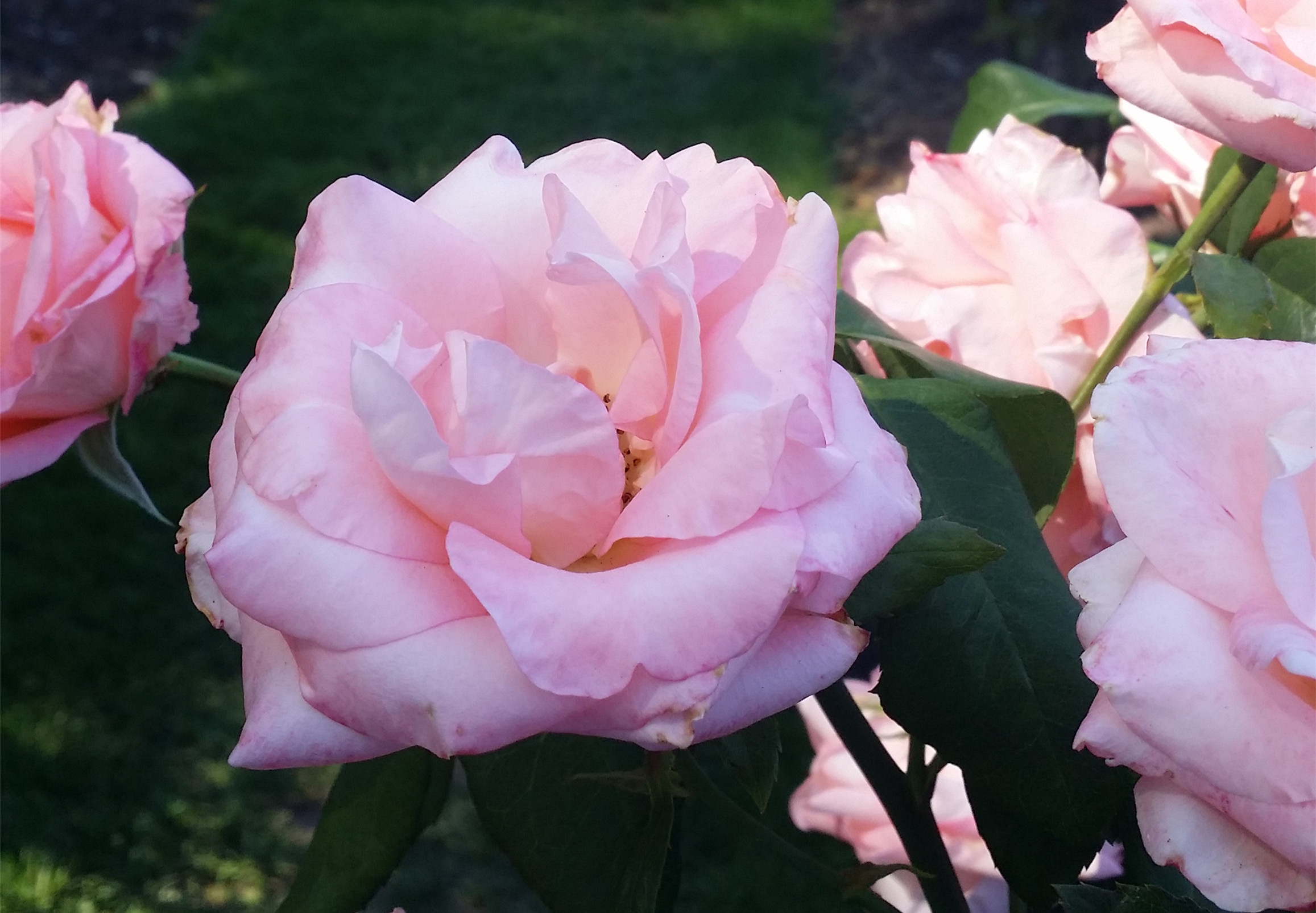 Pittock Mansion
A French Renaissance Chateau listed on the national registry of historic places. Enjoy the spectacular views from the grounds of the Pittock Mansion
Portland International Rose Gardens
Let the fragrance of our Rose Gardens embrace you with over 550 different varieties of Roses, and delight your senses with the lush and beautiful Washington Park, featuring some of the most amazing cascade mountain views around.
Portland Neighborhoods:
Some of the most popular neighborhoods may include Nob Hill, The Pearl District, North Mississippi, Alberta and North Portland, Vista Hills and Council Crest.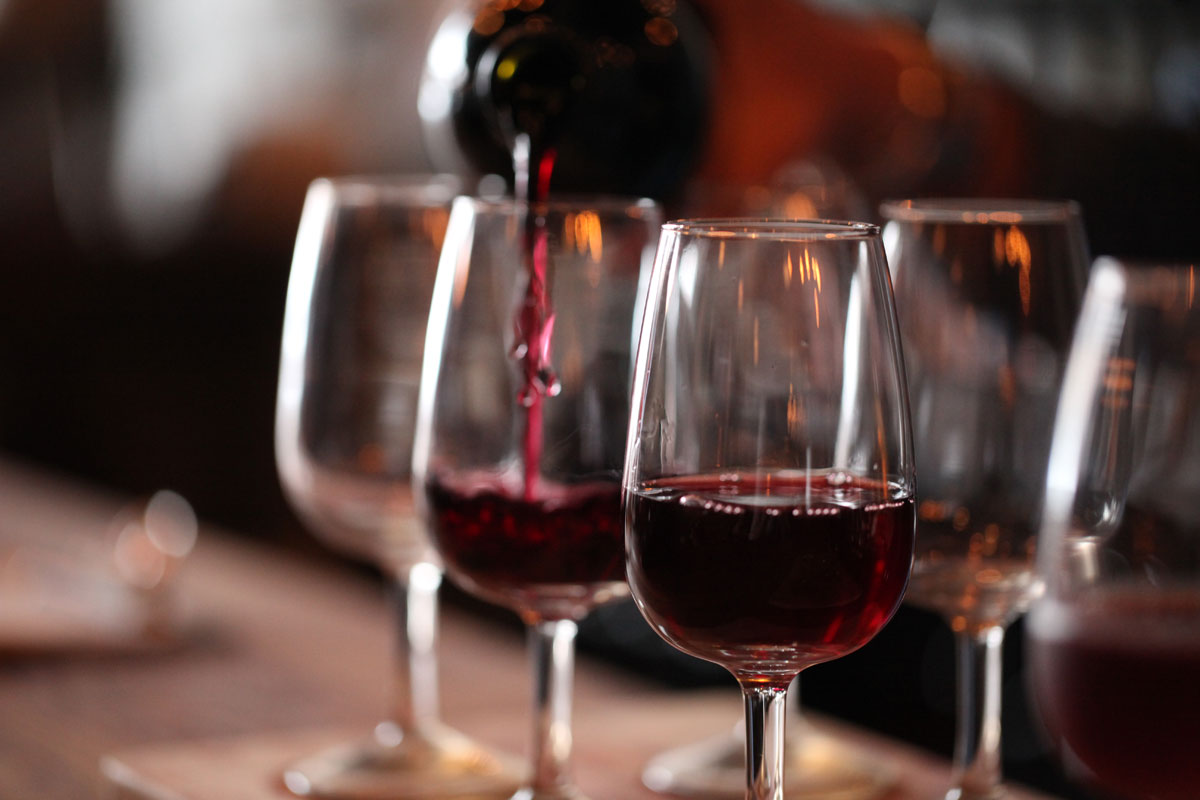 In the afternoon, we will take you to a wine tasting tour: Oregon is home to some of the most beautiful vineyards in the world and is known for its distinctive Pinot Noir. The Willamette Valley is the heart for these vineyards located on gentle rolling hills that give way to expansive views of the vines and valley below.
Have dinner in Portland downtown
Overnight Portland
Day7 Departure day
Head to PDX and check-in for your flight.