We take the safety of our guests and Tour Guides seriously.  Click this link to view the safety procedures that will be followed on all tours: Tour Safety Procedures
Click this link to see a video of this tour: Portland City / Wine Combo Tour
Departures: 7-days per week; year-round
Duration: 9:00 am until 5:30 pm (Customized  for private or large bus groups)
Pricing: $160.00 per person
Includes: Entrance fees to all attractions listed, tasting fees at 3 wineries, light snack,  professional Tour Guide.
Pick Up Location: Select downtown Portland hotels. Click here for a list of many downtown Portland hotels we pick up at
Loading…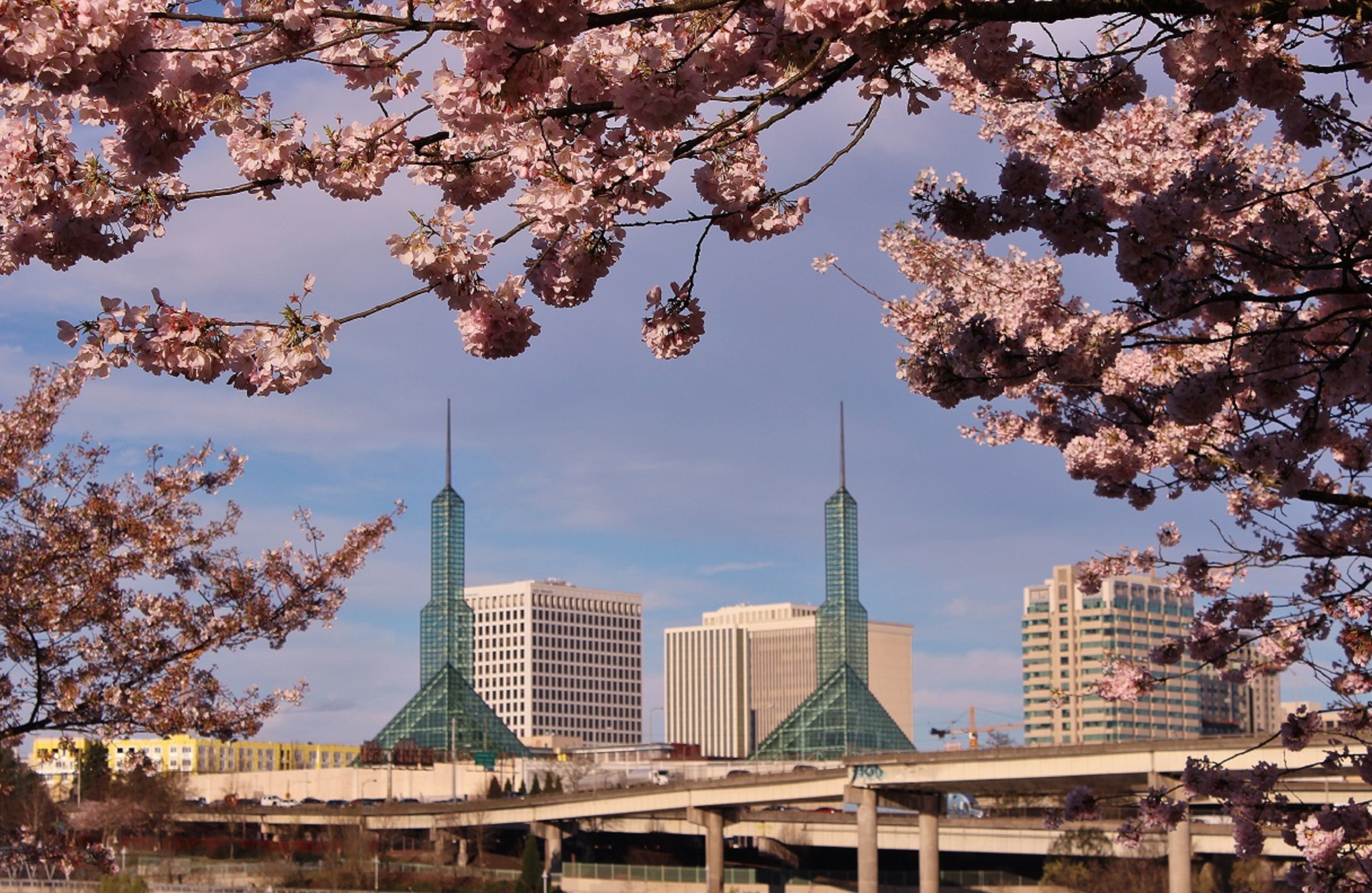 We don't just show you the highlights of downtown, we introduce you to the City of Portland. The only city tour in Portland that offers a well-balanced overview of both downtown and surrounding area history, culture, current events and a representation of cultural diversity in the state of Oregon. Travel through the various parts of the city from downtown Portland to the Pearl District to Nob Hill, local neighborhoods, and visit all the must-see attractions including the Pittock Mansion and the International Rose Test Garden.
Itinerary Summary
On our acclaimed Portland City Tour! Some of the many attractions may include:
1. Downtown Portland:
Enjoy the sites of Pioneer Square and learn about the great diversity found in Portland's downtown area, the historical importance it has played in the state's history and the fast-growing culture that exists in the City of Portland. Learn about the final resting place of many prominent and notable citizens of Oregon, including many governors and United State Senators and other notable burials in the City of Portland.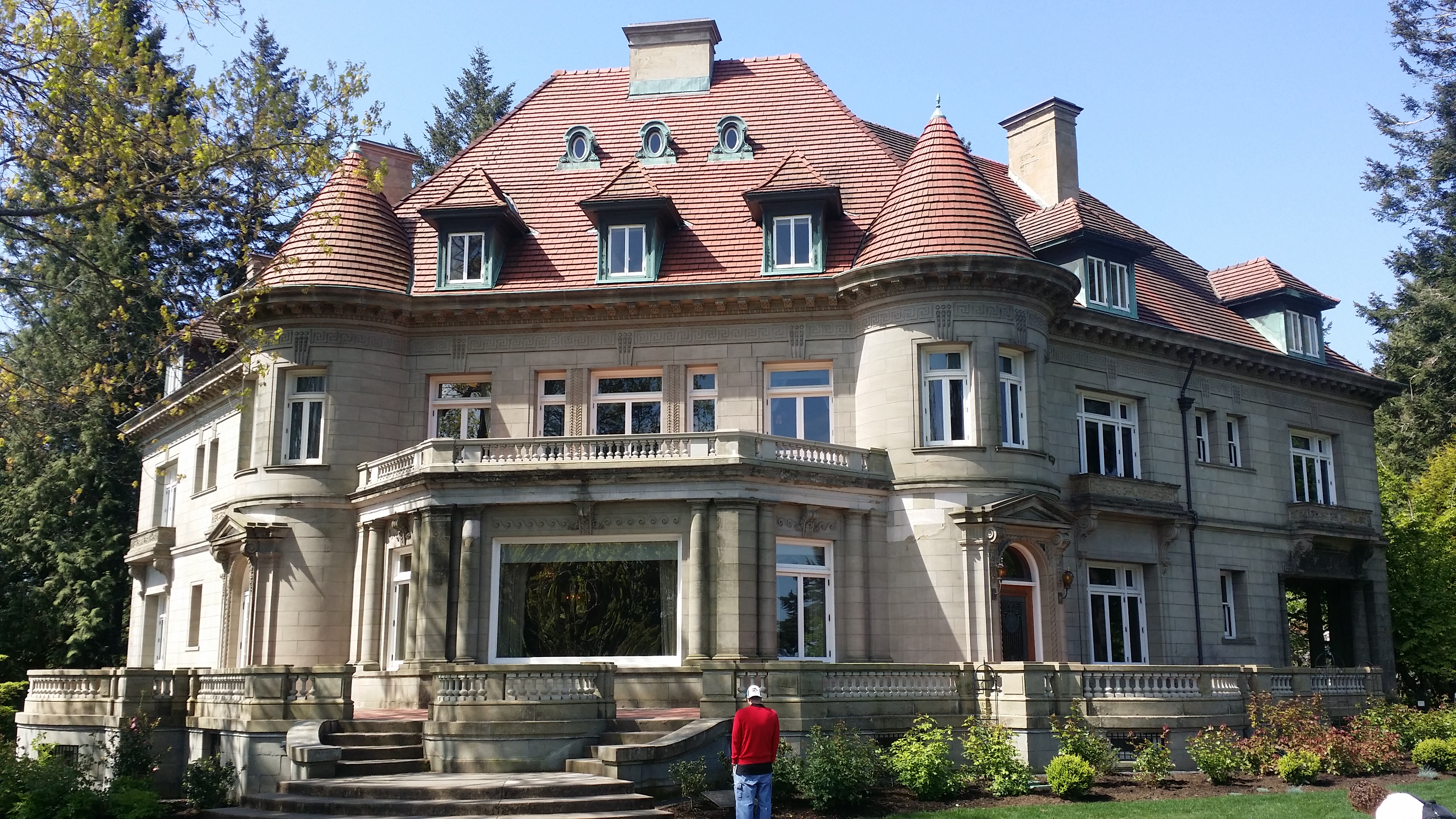 Pittock Mansion:
A French Renaissance Chateau listed on the national registry of historic places. Enjoy the spectacular views from the grounds of the Pittock Mansion. A meticulously preserved architectural landmark that symbolizes Portland's transformation from a small lumber town into a bustling city. Home to the Pittock family and their descendants until 1958. It was severely damaged in the 1962 Columbus Day Storm, and then was nearly destroyed in the early 1960's when plans surfaced to turn the site over to developers. Spurred by community activists to preserve the historic home, City of Portland officials bought the estate in 1964. The house opened to the public as a museum in 1965 (Please note the mansion is closed during the month of January).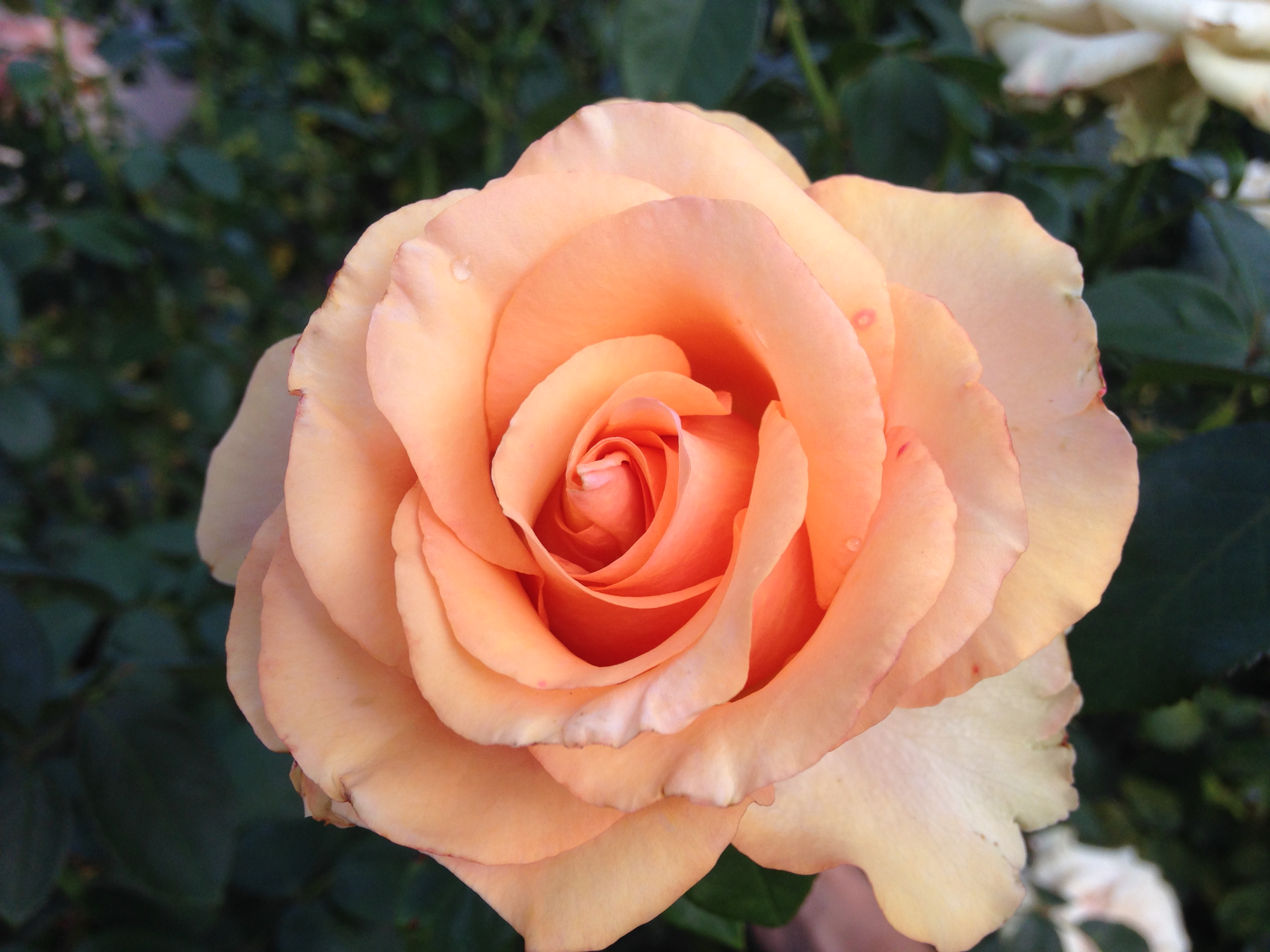 Portland International Rose Test Garden:
Let the fragrance of our Rose Gardens embrace you with over 550 different varieties of Roses, and delight your senses with the lush and beautiful Washington Park, featuring some of the most amazing cascade mountain views around.
Lunch— Our tour guide will stop for you to pick up and enjoy at vineyard (not included in price).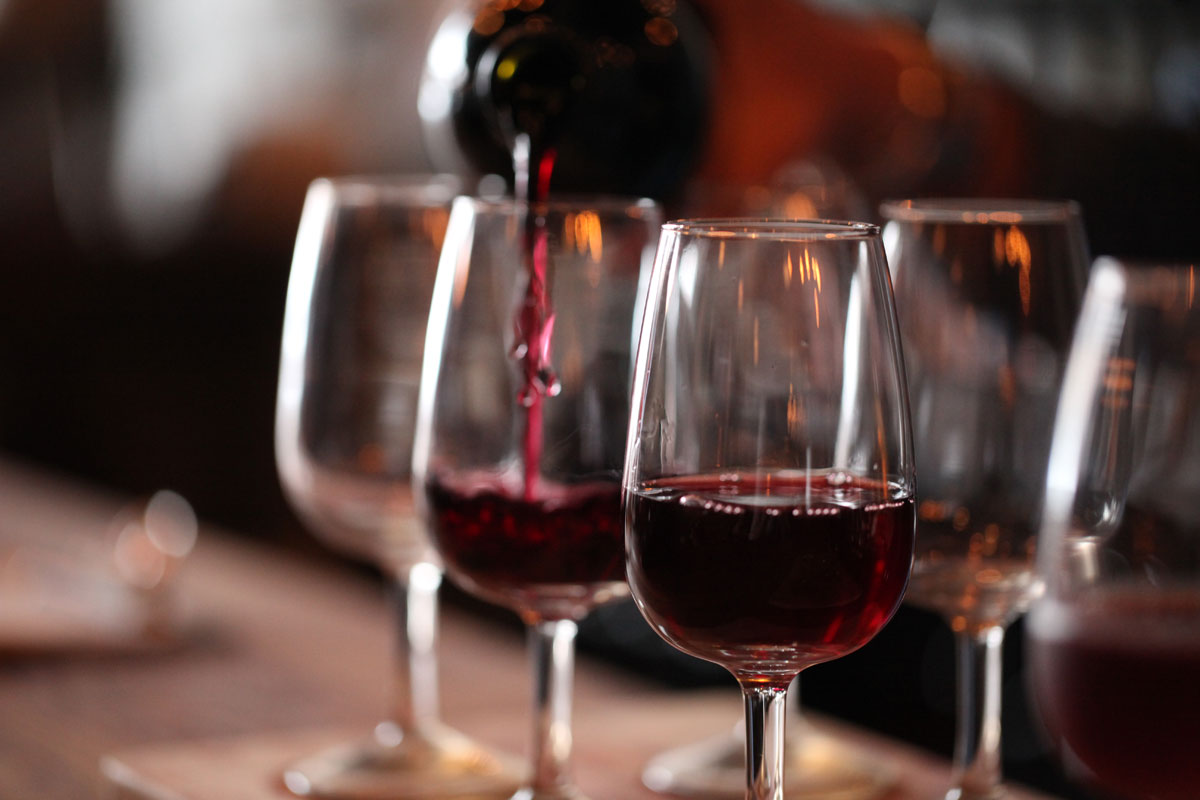 Wine Tasting:
After lunch we start our wine tasting excursion through Oregon legendary Pinot Noir Country. The heart of these vineyards is located in the Willamette Valley on gentle hills that give way to expansive views of the vines and valley below. Join us on our Oregon Wine Tour and experience wine tasting at some of this area's best wineries and most unique tasting rooms.
The wine region in the north Willamette valley, which was once known for fruit orchards and nurseries has transformed into one of the country's premier cool-climate varietal producers. The unique relationship between volcanic Jory soils, elevation and protective micro climates has consistently proven ideal for vineyards, and has produced Oregon's top Pinot Noir for decades. Enjoy the taste of a select group of Oregon most renowned local vineyards.
Among the 580+ wineries located in the Willamette Valley region we will visit  3 of the following: Blizzard Wines –  Elk Cove Vineyards – Montinore Estate –    David Hill –  Montinore Estate – Abbey Creek  – Tresori – Colene Clemens  – Erath Vineyard and more…
---
Terms and Conditions
Customized and Private Tours: All tours can be customized and/or made private. Please contact us for details and pricing.
Tour Price Includes: Pick up & Drop off, transportation and tour guide. All applicable fees, unless otherwise stated.
Not included: Lunch and Tour Guide/driver Gratuity
Requirements: Tours require 4 person minimum for confirmation. Please contact us for current status of tour.
Payment: On-line reservations can be made or via phone using a credit or debit card. Payment will be processed immediately to secure your reservation. Payment on day of pick up will not guarantee your reservation. Cash payments are accepted at time of tour.
Cancellation Policy: If you cancel at least 7 day(s) in advance of the scheduled departure, there is no cancellation fee. If you cancel between 3 and 6 day(s) in advance of the scheduled departure, there is a 50 percent cancellation fee. If you cancel within 2 day(s) of the scheduled departure, there is a 100 percent cancellation fee.
Reservations: All reservations are final at time of booking. We recommend two weeks in advance for reservations especially during our high volume seasons. Walk-ins please call to confirm departure and availability.
I. Other Entities – AHWT will not be held responsible cancellations, changes to services/fees/price, conduct, of quality of goods and services for entities that operate under any name other than America's Hub World Tours including, but not limited to: vendors, tour operators, vineyards and wineries, event staff, hotels, transportation companies, restaurants and entertainers.
II. Weather – Unless otherwise noted and specified all services are planned to operate regardless of weather. In the event of an "Act of God" and weather presents a safety issue AHWT will offer other suggested tours to consider. There will be no reimbursements, full or partial, for inclement weather experienced during any service provided. It is the responsibility of the guests to be prepared for predicted weather and dress accordingly.
III. Conduct – AHWT assumes no responsibility for conduct of individuals other than its guides/employees/officers.
Due to the nature of this tour and the safety of all guests, the tour operator reserves the right to refuse service to passengers who are intoxicated or show signs of intoxication. If, as a result, your tour is canceled, you will not be entitled to a refund.
Indemnify: Except as otherwise prohibited by law each party shall indemnify and hold the other party harmless from all claims, actions, suits, losses, and expenses of any nature for its employees or subcontractors, breach of their agreement, negligence or intentional misconduct.
Insurance: America's Hub World Tours (AHWT), will maintain or provide insurance coverage for all vehicles utilized while providing services.