Available Dates:  January 14/28,   February 11/25,  March 11/25,  April 8/22   (as snow conditions allow)
Duration: 6 nights / 7 days
Cost: Group Package – Double occupancy
Size 8-20     $2774.00 per person
Size 21-34    $2296.00 p.p.
Size 35+      $1956.00 p.p.
Minimum group size can be met by people from different groups booking this tour.
Inquire Now, 800-637-3110!
Winter and skiing in Oregon is one of the best kept secrets in the Pacific Northwest! But not anymore…..We offer the opportunity to enjoy skiing and winter activities from two very different regions: the West side of the Cascade Mountains and Central Oregon, the East side of the Cascades and high desert. Ski on the country's youngest volcanos in North America, and also at the US Olympics summer training ski destination, Mt Hood, with year-round skiing.
But it's not all about snow! With Oregon's diversity you will visit the temperate climate of the Oregon Coast, World Famous Pinot Noir country – Willamette Valley, The newest tier 1 City in the world – Portland OR, Most visited scenic drive – Columbia River Gorge National Scenic Area and Multnomah Falls, plus so much more!
Package Includes:
Transportation by Mercedes Sprinter Vans or Luxury Coach

Professional Driver & Tour Guide / Host
Double Occupancy Hotel Accommodations: 3-4 Star
Lift Tickets, rentals & trail passes for all activities listed
Farewell dinner
Wine Tasting & Beer tasting fees
Admission to all attractions listed: Pittock Mansion, Chinese Garden, High Desert Museum
Airport Transfer for group arrivals
Itinerary Summary: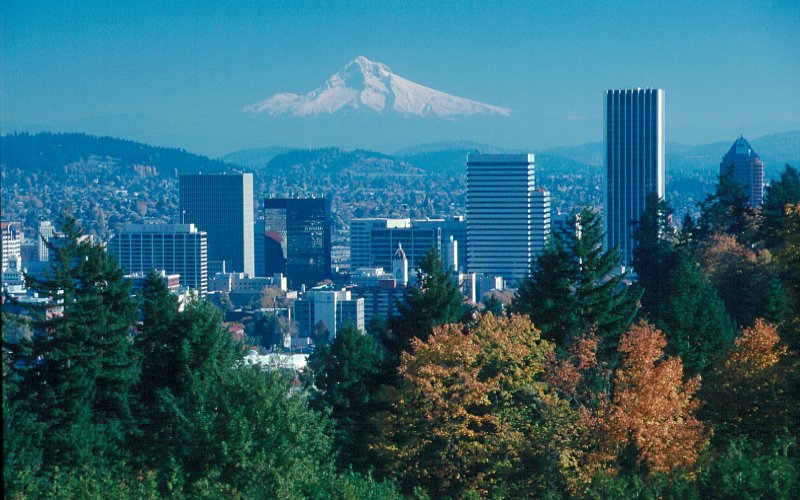 Day 1: Arrive Portland Airport: Meet & Greet by your Professional Tour Guide
Upon arrival in Portland, our guide will meet you at the airport and commence right into a Portland City tour overview exploring all the city has to offer and introduction to life in the Pacific Northwest.
-Learn about Portland's history, demographics,  and culture from your professional tour guide.
-See downtown attractions such as Pioneer Square, cultural districts, waterfront & Chinese Garden
-Explore vibrant, eclectic neighborhoods such as Nob Hill and the Pearl District.
-Visit Washington Park and tour through the Pittock Mansion.
Evening: Free to dine in numerous restaurants in downtown Portland
Overnight – Portland
Day 2 – Oregon Coastal Tour – Cannon Beach / Wine tasting combo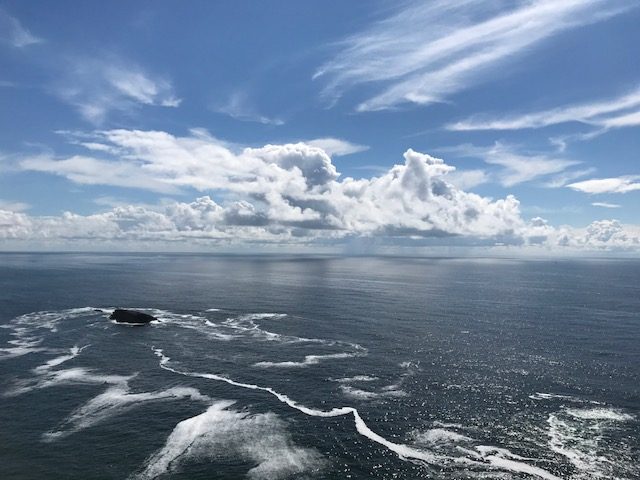 (Option 1) 9:00 am : Depart for Oregon coastal tour
Oregon's coastline is graced with unforgettable vistas, dramatic cliffs, offshore rocks, wide sandy beaches, majestic capes, historic lighthouses, enchanted forests and lovely small beach towns in which artists and artisans make their homes. Along the coast we will visit an old Growth Forest that leads you right to the beach, the charming town of Cannon Beach, Haystack Rock and enjoy spectacular views of the dramatic Oregon Coastline at some viewpoints along the coast.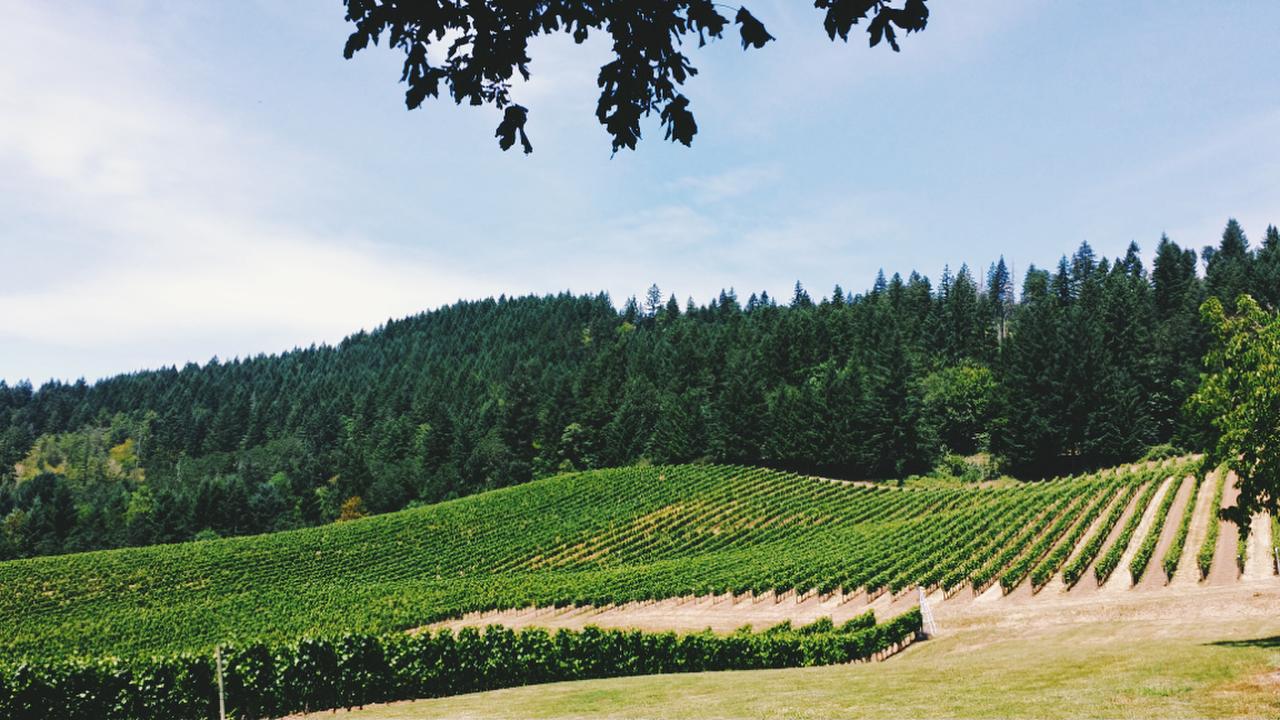 (Option 2)Willamette Valley Wine Country
Oregon is home to some of the most beautiful vineyards in the world and is known for its distinctive Pinot Noir. The Willamette Valley Vineyards are located on gentle hills that give way to spectacular views of the vines, Mt Hood, the Cascade Range and the valley below.
Evening: Overnight Portland
Day 3: Skiing on Mt. Hood
8:30am – Depart for Mt Hood
Full Day: Skiing on Mt. Hood: The only ski area in North America that's open 12 months of the year. With 3,690 vertical feet…more than anybody else in the US Pacific Northwest, all located on an 11,245-foot volcano…the tallest mountain in Oregon. Ride the Mile-high chair lift
TRAILS                                 LIFT SYSTEMS
41 total:                                     5 High Speed Quads
25% beginner                           1 Triple
50% intermediate                    2 Surface
1 Double                                    1 Passenger Snowcat
25% advanced
TOTAL UPHILL CAPACITY – 9,869 people per hour / SKIABLE TERRAIN – 1,415 acres
4:00 pm- Take me to the top:
Enjoy a thrilling ride in one of our 12-passenger Snowcats. (Weather permitting) we'll take you to the top of the world-famous Palmer Snowfield, 8,500 foot elevation of Mt. Hood. Experience breathtaking views of the Cascade Mountain Range to the South, the Willamette Valley to the West and the high desert of eastern Oregon to the East.
Dinner – Government Camp at Mt. Hood Brewing Company (on own)
Overnight – Ht Hood or Government Camp
Day 4: Snowmobile tour
9:00am –  Snowmobile tour
Take snowmobiles and GET OUT on one of the wildest winter adventures on Mt. Hood. You'll discover a winter wonderland in the backcountry of the Mt. Hood National Forest while riding a single or double snowmobile. You will have access to hundreds of miles of closed forest roads that become a magnificent winter playground with fluffy powder and groomed trails. You'll quickly discover that snowmobiling is another fun winter activity on Mount Hood. If you haven't experienced a backcountry snowmobile excursion, now is the time for a trip of a lifetime.
After lunch – Drive to Bend & Sunriver Resort 
Mill District, Bend OR – Stop off in the new trendy Mill District of Bend for a little beer tasting, snack, and  tour at one of the local micro-breweries. If beer is not your thing, a hot-toddy might be waiting for you or a glass of wine while the others imbibe on locally made brew.
Hotel Check in – Sunriver Resort – Evening free to dine at the resort or shuttle to the Village for more dining options.
A warm, inviting mountain getaway with a cosmopolitan appeal is what you'll find when you arrive in the friendly town of Bend, Oregon. Majestic, snow-capped peaks adorn the high-desert skyline, making for some of the best weather in Oregon—think sun-drenched days and cool nights—along with endless options for plenty of play time. Golfing, fishing, hiking, biking, rafting, skiing, and snowboarding are just a few of the outdoor adventures you can tackle in a weekend or over a week.
Fodor's
 – Sunriver Resort review
"Central Oregon's premier playground and luxurious destination resort encapsulates so many things that are distinctive about central Oregon, from the mountain views and winding river, to the biking, rafting, golfing, skiing, and family or romantic getaways…"
Award: Fodor's Choice
Day 5: Skiing on Mt. Bachelor 
Morning: You'll want to wake up early for a day of outdoor adventure!
Full Day: It's time to hit the slopes! Gear up and head to the main lodge to catch the ski shuttle up to the beautiful Mt. Bachelor. Named one of 2015's Top Ranked Western Ski Resorts and just 18 miles away, Mt. Bachelor not only offers a beautiful backdrop for Sunriver Resort, but also endless recreation opportunities. With 88 total runs and 3,683 skiable acres, and 462" of snowfall a year, Mt. Bachelor is perfect for skiers and snowboarders of all skill levels, there is something for everyone!
8:00 pm Evening: (Saturdays only) After dinner, plan a private star party for the entire group at the Oregon Observatory in Sunriver. Staff and volunteers provide a relaxed, fun, and educational atmosphere for viewing the starry night skies. Sunriver's elevation, pitch-dark surroundings, and crystal clear air make it perfect for star gazing. With the largest public access viewing facility in the country, there is plenty of space for everyone to enjoy the amazing spectacle. Dress warm, winter evenings are cool!
Overnight – Sunriver
Day 6: Explore Mt. Bachelor
Morning: Enjoy your free time to explore Mt. Bachelor (3 options to choose from)
Snowshoe Tours (3.5 hours)
Snowshoeing tours take place in wilderness areas around Mt. Bachelor and the surrounding Deschutes National Forest of the Cascade Mountain Range of Oregon.
Dog Sledding: (1 hour)
Add a wild and magical experience to your vacation with a ride behind a real sled dog team! Stay snug and warm in the sled while the team, along with a professional musher, takes you on an exciting adventure through the Mt. Bachelor wilderness.
Cross Country Skiing – 3.5 hours
SPA – Don't feel like getting in the snow this morning? How about a relaxing morning at the Sunriver Resort, Sage Springs Spa instead! $100 spa credit!!
For centuries, people have enjoyed a land forged by volcanoes, blessed by the sun and shadowed by lofty peaks. Sage Springs Club and Spa at Sunriver Resort in Central Oregon captures the spirit of this high desert region with its ambiance, signature services, and indigenous products—a private world dedicated to health, fitness, and wellbeing. Sage Springs Club & Spa is "Where Vitality Springs to Life." 
2:00 pm- After lunch, we take some time to visit the High Desert Museum. Indoor, outdoor, and rotating exhibits bring history, science, nature and art to life. Their staff will keep adults and kids curiously engaged and provide an exciting new perspective on the High Desert of Central Oregon.
Evening: Dinner in Bend Oregon  – included
Overnight – Sunriver Resort
 Day 7  – Drive back to Portland for an evening flight departure or Portland Airport hotel drop
On our way back to the Portland area, we will stop off in the cute little town of Hood River for a stroll through this charming Historic town and grab a bite to eat. As we descend down on the Columbia River and pass through the Columbia River Gorge National Scenic area, why not stop and view one of the tallest Waterfalls in Oregon, Multnomah Falls.
**Approximate arrival time in Portland – 4pm
---
Customized and Private Tours: All tours can be customized and/or made private. Please contact us for details and pricing.
Tour Price Includes: Pick up & Drop off, transportation and tour guide. All applicable fees, unless otherwise stated.
Not Included in Price: Gratuity and meals unless listed.
Requirements: Tours require 2 person minimum for confirmation. Please contact us for current status of tour.
Payment: On-line reservations can be made or via phone using a credit or debit card. Payment will be processed immediately to secure your reservation. Payment on day of pick up will not guarantee your reservation. Cash payments are accepted at time of tour.
Reservations: All reservations are final at time of booking. We recommend two weeks in advance for reservations especially during our high volume seasons. Walk-ins please call to confirm departure and availability.
Cancellation, Refunds and Changes: The guest may cancel the services at any time, but will be required to pay the applicable cancellation charges up to the maximum shown below:
61-90 days prior to event 75% refund of final total tour/package cost
31-60 days prior to event 50% refund of final total tour/ package cost
30 days or less prior to departure 10% refund of final total tour/package cost
Cancelled reservations may be re-booked subject to availability.
Terms and Conditions
I. Other Entities: America's Hub World Tours (AHWT) will not be held responsible for cancelations, changes to services/fees/price, conduct, of quality of goods and services for entities that operate under any name other than AHWT including, but not limited to: vendors, tour operators, vineyards and wineries, event staff, hotels, transportation companies, restaurants and entertainers.
II. Weather – Unless otherwise noted and specified all services are planned to operate regardless of weather. In the event of an "Act of God" and weather presents a safety issue AHWT will offer other tours to consider. There will be no reimbursements, full or partial, for inclement weather experienced during any service provided. It is the responsibility of the guests to be prepared for predicted weather and dress accordingly.
III. Conduct –AHWT assumes no responsibility for conduct of individuals other than its guides/employees/officers.
Indemnify: Except as otherwise prohibited by law each party shall indemnify and hold the other party harmless from all claims, actions, suits, losses, and expenses of any nature for its employees or subcontractors, breach of their agreement, negligence or intentional misconduct.
Insurance: America's Hub World Tours (AHWT), will ensure all tour operators, and bus companies provide insurance coverage for all vehicles utilized while providing services.
Cancellation, Refunds and Changes: The guest may cancel the services at any time, but will be required to pay the applicable cancellation charges up to the maximum shown below:
61-90 days prior to event 75% refund of final total tour/package cost
31-60 days prior to event 50% refund of final total tour/ package cost
30 days or less prior to departure 10% refund of final total tour/package cost
Cancelled reservations may be re-booked subject to availability.
No smoking in Vehicles; No alcohol drinking in vehicles! Not responsible for articles left in vehicles! There will be a $200 minimum damage/cleaning charge resulting from customer misuse. All passengers are responsible and liable for their own actions while in this vehicle; neither the driver nor the company is responsible or liable for any injury or damage caused by or as a result of any customer actions. We are not in control of the traffic and therefore take no responsibility for time issues due to traffic.
The state of Oregon requires all parents with children requiring car seats to use them. Child passengers must be restrained in approved child safety seats until they weigh forty pounds or reach the upper weight limit for the car seat in use. Infants must ride rear-facing until they reach both one year of age AND twenty pounds. We do not supply car seats; if you did not bring one the hotel can recommend rental locations. Some will deliver to hotels.
Portland Step on Guide Service, and other local partners in collaboration with America's Hub World Tours are offering to bring you the best and most complete tour experience available.
For more information regarding the many other tours we offer please visit us at: https://americashubworldtours.com/2019