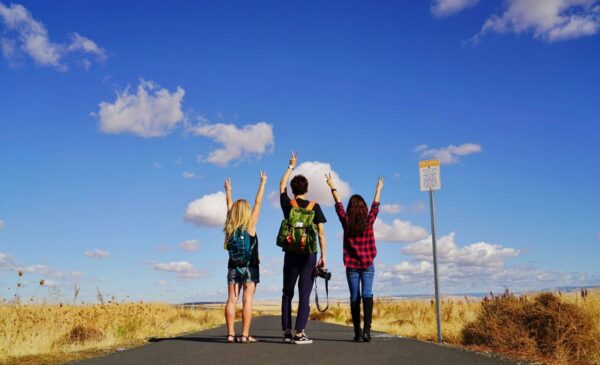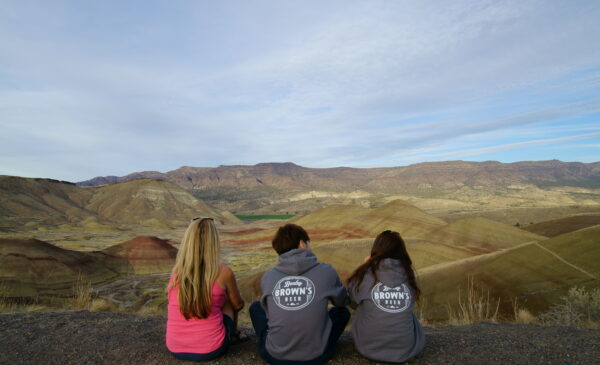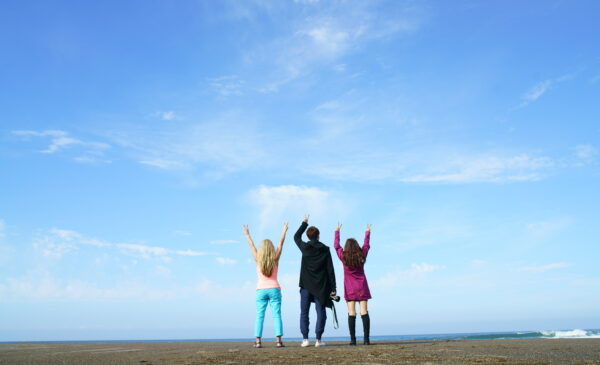 Below are a few examples of one day hiking day trips that America's Hub World Tours can customize for you.  Contact us so that we can put together a hiking trip completely customized for you!  Interested in a multi-day hiking trip?  Call us and we will build an itinerary that will give you memories to last a lifetime!
Contact us for your customized tour!
800.637.3110 / 503.896.2464 local
The Oregon Coast Trail:  The Oregon Coast Trail (OCT) is 382 miles of pieced-together paths, soft lanes of pine needles, wide-open beaches and sidewalks that run through buzzing shoreline towns. It has yet to garner the attention of far more strenuous thru-hikes, such as the Appalachian or Pacific Crest trails. But the OCT offers something those other famous trails lack: the opportunity to explore a huge stretch of Oregon's craggy coastline in segments, whether as a single day hike or a string of back-to-back excursions.
Better yet, more than half of the OCT is on sand, where no obvious path exists other than the line of the tide as it rises and falls. Oregon is one of only two states whose coastlines, from surf to vegetation, are entirely public land. Part of what makes this hike so special is that it demonstrates the scope of preservation enacted by the 1967 Oregon Beach Bill, which turned 50 in 2017.
God's Thumb: The God's Thumb hike is one you shouldn't miss. With views of the strange thumb-like cliff covered in lush green grass, crashing waters at the edge of the cliffside, and a stunning view of Lincoln City and the beach from above—you'd be hard-pressed to find a more worthwhile hike in the area.
Banks-Vernonia State Trail: The Banks-Vernonia Trail, a multi-use trail paved over a decades-old train bed, allows the walker, jogger, biker or mounted rider the chance to catch a whiff of Oregon history while delighting in the forest's renewed splendor. 21 miles of tree-lined, easy-grade pathway conducts you through sun-dappled glades and across swift, clear streams, filling your nose with wildflower scents and your ears with the songs of birds. 13 old bridges, wooden trestles rise up to acquaint you with days of the past. And at a mere 26 miles west of Portland, all this peaceful, quiet, natural beauty awaits you right down the road.
Saddle Mountain: Saddle Mountain State Natural Area is cherished for its hiking trails, wildflowers and breathtaking scenery.  A small, seasonal campground, day-use picnic area, a two and a half mile trail to the summit and a short .16 mile side trail are the humble offerings at Saddle Mountain.  While it may not seem like much, be prepared to marvel at the sheer volume and quality of natural beauty packed into this park. From a mature forest setting with a variety of habitats; to fields of grassy open "balds" filled with wildflowers; to an open rocky summit; words cannot describe the beauty and wonder experienced on the trail.  If the trail's natural beauty and wildflowers aren't enough to entice you to the top, the panoramic view from the 3,290-foot summit will.  On a clear day you can see the sweep of the Columbia River as it enters the sea, miles of Pacific shoreline- and on the eastern horizon, the Cascade Mountains in Oregon and Washington.