Tour season: May through October
Departure: Customized dates for private groups
Duration: 7-days/6-nights
Pricing:  $2832.00 per person for 6-12 people, $2491.00 per person for 16-24 people, $2176.00 for 26+ people. (Requires minimum 6 people to run the tour)
Includes: Double occupancy rooms,  transportation, guide/driver, hotel, breakfast each day, other meals as listed.
Contact us for  tour prices that include an interpreter.
Itinerary: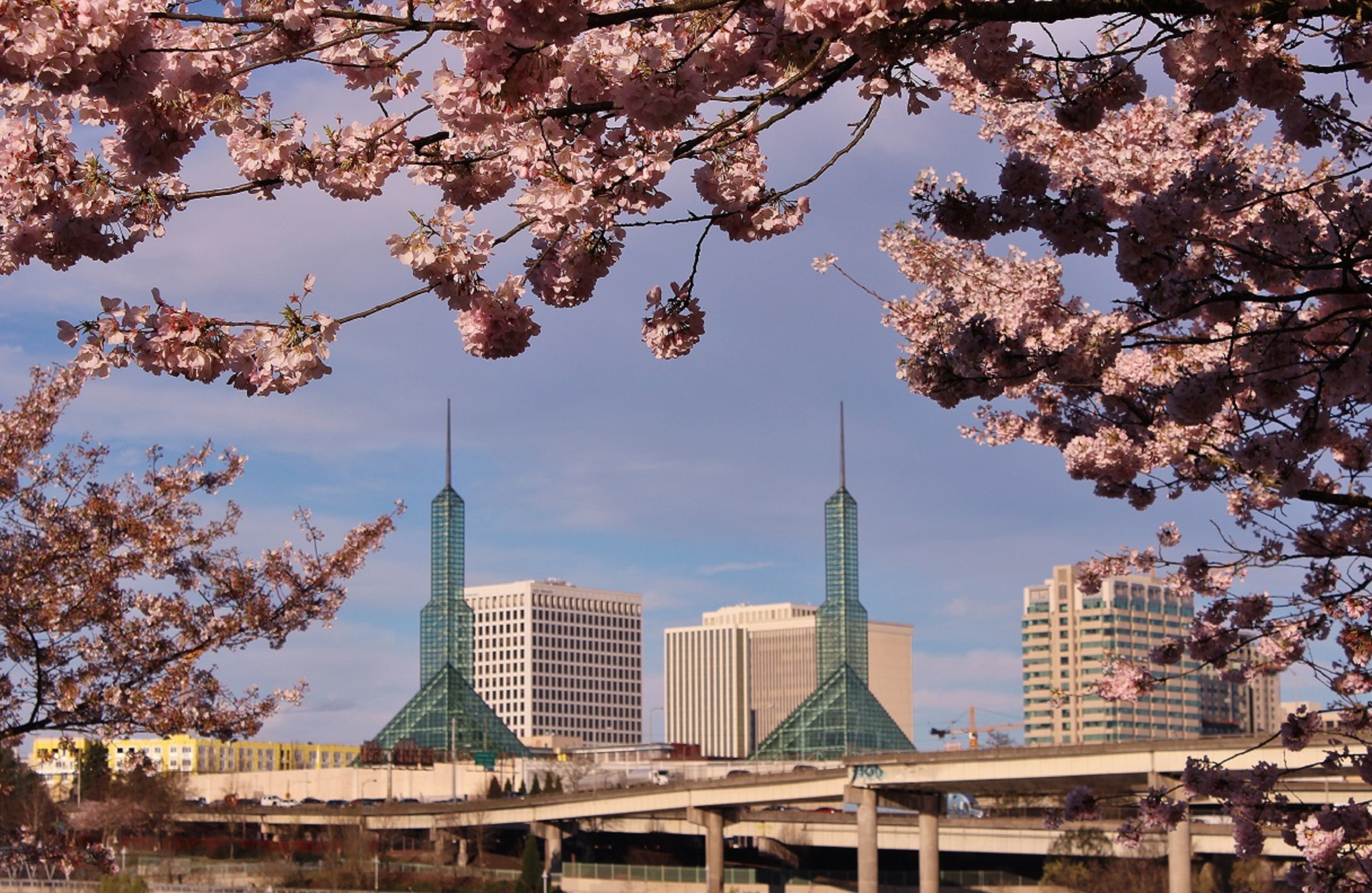 Day 1: Arrive Portland Airport (group dinner)
Upon your arrival in Portland, you can check in the host hotel (included in the package) and spend the rest of the day on your own.
Note: For group (20 or more) needing special arrangement with airport transfers contact us directly for assistance.
Overnight in Portland, OR
Day 2: Depart for Ashland, OR
3:00 pm: Arrive in Ashland and check into  hotel
8:00 pm: Attend a play at the Tony Award winning Oregon Shakespeare Festival.
Day 3: Explore Southern Oregon (lunch included)
8:00 am: We will drive along scenic Hwy 62 as we make our way to Crater Lake National Park
10:30 am: Enjoy Crater Lake and have a picnic lunch.
1:30 pm: Culinary Pit Stop
Rogue Creamery- World renowned cheeses
Lillie Belle Farms- handmade award winning chocolates
4:00 pm: Arrive back at hotel
Enjoy a local spa or explore downtown Ashland
Day 4: More Southern Oregon Exploration
8:00 am: Stroll through 93-acre Lithia Park with walking trails, Japanese Gardens, duck ponds, and more!
10:30 am: Embark on an iconic tour of Harry & David! You will get to go through their bakery, candy kitchen, and packing house. Free chocolate at the end of every tour!
12:30 pm: Lunch (on your own)
2:00 pm: Southern Oregon Wine Experience
Dancin' Vineyards (wine tasting)
Quady North (wine tasting)
South Stage Cellars (wine tasting)
3:45 pm: Discover the 1850 gold rush town of Jacksonville! Take a trolley tour and explore downtown.
6:00 pm: Enjoy a show and dinner at the Oregon Cabaret Theatre!
Day 5: Hit the water! (lunch and group dinner included)
7:00 am: Drive to Grants Pass to embark on the Rogue River Hellgate Canyon Excursion!
9:30 am: Rogue River Hellgate Excursion.
This 3½-hour, 36-mile round trip excursion through Hellgate Canyon stops down river at the OK Corral, an old homestead for an all-you-can-eat country banquet. Relax and enjoy a unique lunch experience on an open-air deck, reserved exclusively for our Jetboat guests. Overlooking the beautiful Rogue River, the staff at the OK Corral will serve you a delicious country-style lunch beginning with a tossed green salad with homemade honey-mustard dressing. The main course features BBQ chicken, potato salad and homemade cornbread and biscuits. Beverages include Iced Tea, Lemonade, Hot Tea and Coffee. After a delicious dessert you'll head back up river to complete your adventure!
3:00 pm: Arrive at hotel
4:30 pm: Brewery Tour (self-guided)
Caldera- 

Caldera was the first craft brewery on the West Coast to brew and can its own beer, beginning in 2005. Aluminum cans are 100% recyclable and weigh less than glass which reduces shipping costs which reduces fuel usage.
Standing Stone- 

Standing Stone Brewing Company is a family-owned, full-service restaurant-brewery committed to craft beers, great food, happy customers, fulfilled employees, community and sustainable business.
7:00 pm: Farewell dinner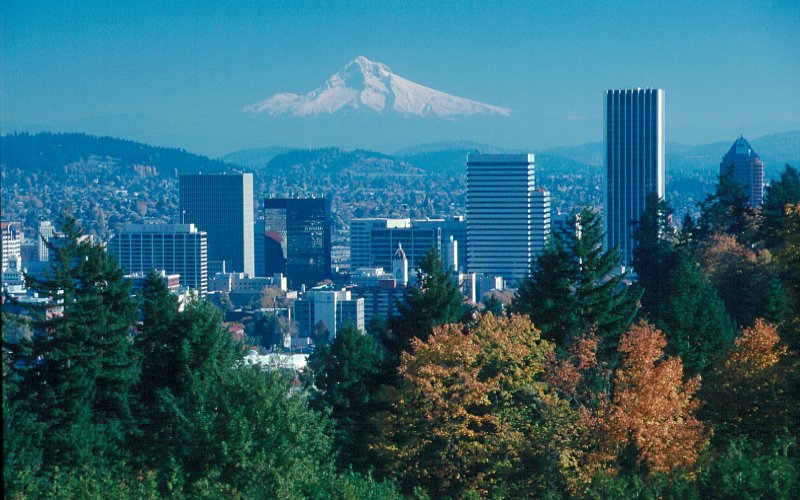 Day 6: Depart for Portland
You will have the morning free to enjoy downtown Ashland
11:30 am: Depart Ashland for Portland
Day 7: Portland
Day free to explore the city until your flight leaves.
---
Terms and Conditions
Other Entities: America's Hub World Tours (AHWT) will not be held responsible for cancellations, changes to services/fees/price, conduct, of quality of goods and services for entities that operate under any name other than AHWT including, but not limited to: vendors, tour operators, vineyards and wineries, event staff, hotels, transportation companies, restaurants and entertainers.

Weather – Unless otherwise noted and specified all services are planned to operate regardless of weather. In the event of an "Act of God" and weather presents a safety issue AHWT will offer other tours to consider. There will be no reimbursements, full or partial, for inclement weather experienced during any service provided. It is the responsibility of the guests to be prepared for predicted weather and dress accordingly.
III. Conduct –AHWT assumes no responsibility for conduct of individuals other than its guides/employees/officers.
Indemnify: Except as otherwise prohibited by law each party shall indemnify and hold the other party harmless from all claims, actions, suits, losses, and expenses of any nature for its employees or subcontractors, breach of their agreement, negligence or intentional misconduct.
Insurance: America's Hub World Tours (AHWT), will ensure all tour operators, and bus companies provide insurance coverage for all vehicles utilized while providing services.
Cancellation, Refunds and Changes: The guest may cancel the services at any time, but will be required to pay the applicable cancellation charges up to the maximum shown below:
61-90 days prior to event 75% refund of final total tour/package cost
31-60 days prior to event 50% refund of final total tour/ package cost
30 days or less prior to departure 10% refund of final total tour/package cost
Cancelled reservations may be re-booked subject to availability.
No smoking in Vehicles; No alcohol drinking in vehicles! Not responsible for articles left in vehicles! There will be a $200 minimum damage/cleaning charge resulting from customer misuse. All passengers are responsible and liable for their own actions while in this vehicle; neither the driver nor the company is responsible or liable for any injury or damage caused by or as a result of any customer actions. We are not in control of the traffic and therefore take no responsibility for time issues due to traffic.
The state of Oregon requires all parents with children requiring car seats to use them. Child passengers must be restrained in approved child safety seats until they weigh forty pounds or reach the upper weight limit for the car seat in use. Infants must ride rear-facing until they reach both one year of age AND twenty pounds. We do not supply car seats; if you did not bring one the hotel can recommend rental locations. Some will deliver to hotels.
Oregon Tour Experts,  and other local partners in collaboration with America's Hub World Tours are offering to bring you the best and most complete tour experience available.
For more information regarding the many other tours we offer please visit us at: https://americashubworldtours.com/2019