Date: year round
Duration: 9:00am – 1:00pm
Groups only: Minimum 6 or more
Cost:  $-Customize packages for groups
AHWT IS A CERTIFIED SELLING AGENT FOR TRAVELSAFE INSURANCE – Protect your trip for unforeseen cancellation (air, hotel, tours). Click here –  IS A CERTIFIED SELLING AGENT FOR 
Includes: Transportation & water onboard daily, Professional Tour Guide, Entry Fees to all attractions listed
Portland Unforgotten takes you on a journey from past to present with the focus on what made Portland become the city it is today and highlights the spirit of the people from then to now! Starting with the natural resources the state offered the early pioneers (forestry), to family values (Children's Museum), humanity of animals (Portland Zoo), and finally preserving our history by saving Historic buildings (Armory – Portland Center Stage) and bringing back to life the whimsical spirit of Portlanders.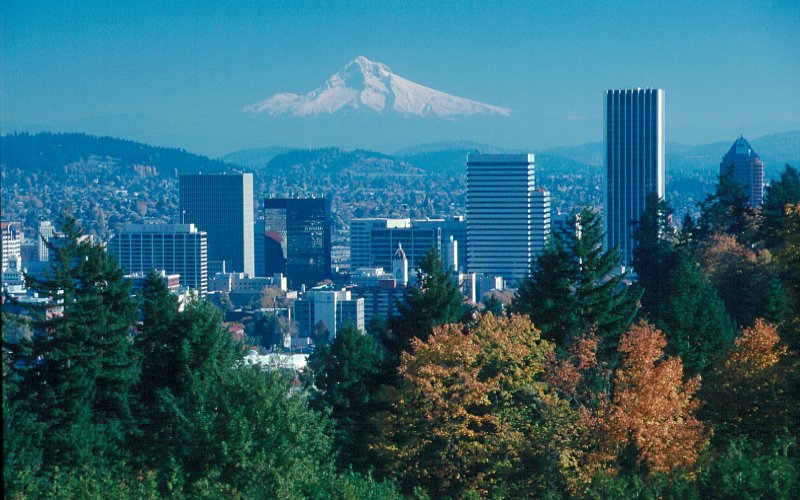 "For there is hope of a tree, if it be cut down, that it will sprout again, and that the tender branch thereof will not cease." JOB 14:7
Excursion Highlights:
Choice of:  World Forestry Center or Portland Children's Museum 

Oregon Zoo –  (Featuring the new Elephant Lands Habitat & elephant swimming area)
Portland Center Stage, Armory Building – Backstage Tour
CHILDREN MUSEUM – (appropriate for ages 2-10)
We're a museum that doesn't act like a museum because our audience—children and the adults who care for them—is more important to us than anything we collect. Indeed, our audience is the essential component that gives our exhibits meaning.
Instead of investing in precious objects, we use familiar materials to craft priceless opportunities for children to learn through play. Our approach is inspired by the early childhood schools of Reggio Emilia, Italy; built on inquiry-based learning strategies; and influenced by a strong image of children as intelligent, creative, and resourceful.
Our Mission: We collaborate to create transformative learning experiences through the arts and sciences.
WORLD FORESTRY CENTER:
Founded in 1964 in Portland, Oregon, the World Forestry Center is a nonprofit educational institution. Our mission is to educate and inform people about the world's forests and trees, and environmental sustainability.
Forestry Discovery Museum – A 20,000 square foot museum is located in Portland's beautiful Washington Park. Built in dramatic Cascadian style architecture, you'll marvel at the intricate hand carvings and grand entry outside, and delight in hands-on, interactive exhibits inside. The museum is family friendly and designed to engage visitors to learn about the sustainability of forests and trees of the Pacific Northwest and around the world.
Peggy the Train
Peggy is a 42-ton, old-style locomotive who has hauled an estimated billion feet of logs in her lifetime. Located on the World Forestry Center campus, "Peggy" is a beautiful Lima Shay-geared locomotive who has hauled an estimated billion feet of logs in her lifetime. Built in 1909 by Lima Locomotive Works in Lima, Ohio.
OREGON ZOO
Visit the Oregon Zoo in Washington Park
NEW – Elephant Lands is a 6.25-acre space designed to support the natural dynamics of Asian elephant society. Feeding stations, mud wallows and water features, including a 160,000-gallon pool, encourage elephants to be active 14-16 hours a day, just as they would in their range countries. Indoor areas with state-of-the-art heating and ventilation systems let the zoo's elephant family move inside and out as they please, and choose where to spend their days and nights. Together, the Elephant Building and Forest Hall form one of the world's largest indoor elephant facilities.
Washington Park and Zoo Railway
Animal Exhibits – 23 separate animal habitats including insects zoo and aviaries
NEW – Veteniary Medical Clinic
NEW – Condors of the Columbia
Wildlife conservation starts at home –
The Oregon Zoo works with partners to restore populations of imperiled native species ranging from quarter-sized butterflies to the California condor. Future for Wildlife grants have helped to protect species ranging from the California condor to the giant panda. A portion of the funding is dedicated to helping species in the Pacific Northwest.
LUNCH – On own in downtown Portland ranging from Food Carts to neighborhood restaurants.
Final event – Backstage tour of Portland Center Stage (Old Armory Building)
HISTORY – Portland Center Stage inspires our community by bringing stories to life in unexpected ways. Founded in 1988, PCS is the city's leading professional theater and one of the top 20 largest regional theater companies in the U.S. PCS attracts more than 150,000 theatergoers annually with its blend of classical, contemporary and premiere works, along with its summer playwrights festival, JAW. PCS also offers a variety of education and community programs tailored for patrons of all ages. Its home, the Gerding Theater at the Armory, was the first building on the National Register of Historic Places—and the first performing arts venue—to achieve a LEED (Leadership in Energy and Environmental Design) Platinum certification.
Backstage tour description: Get the full story of how the Armory Annex transformed from an 1891 military drilling site to public meeting space to beer storage facility to one of the world's most sustainable performing arts centers. See the inner workings of Portland's largest professional theater company, while learning about our one-of-a-kind LEED (Leadership in Energy and Environmental Design) Platinum facility.
Special discounts offered on all performance for Tour Groups of America's Hub World Tours